History
Chronology of Tokushu Tokai Paper
April 2007

Tokushu Tokai Holdings Co., Ltd. was established
April 2007

Listed on Tokyo Stock Exchange (1st section)
June 2007

Issued new shares through allocation to third parties
July 2008

New paper machine No. 12 was installed at the Shimada plant
October 2008

The processing machine No. 10 commenced operation at the Mishima plant
April 2010

Merged Tokushu Paper Mfg. Co., Ltd. and Tokai Pulp & Paper Co., Ltd.
July 2010

Changed the company name to Tokushu Tokai Paper Co., Ltd.
September 2011

Hosted the 21st Kamiwaza (paper craftsmanship in Japanese) Contest and exhibited the winning works in Ginza, Tokyo
March 2012

Transferred partial shares of Daiichi Container Co., Ltd.
June 2012

Opened Shizuoka office in Shizuoka City
July 2012

New biomass boiler No. 10 commenced operation at the Mishima plant
October 2012

Released TT-Decontamination Sheet SC (a zeolite nonwoven fabric adsorbing radioactive substances)
December 2012

Financed Chung Rhy Special Paper Mfg. Co., Ltd. (Taiwan)
April 2013

Installed solar power generation equipment and wind power generation equipment at the Mishima plant
June 2013

Published a new product development theme NaSFA
September 2013

The Remington Tabulation Card and IBM Tabulation Card were registered as important materials in the history of science and technology in National Museum of Nature and Science
September 2013

Released D'CRAFT
October 2013

The FIBLIC (secondary battery separator) testing and small-scale production machine commenced operation
December 2013

Installed a curtain coater for the processing machine No. 8 at the Mishima plant
June 2014

Minami-Alps was registered as a UNESCO eco park
January 2015

Completed the work for revitalizing pulp production equipment at the Shimada plant
February 2015

Completed the work for renewing the Akamatsu power plant and commenced sales of electricity
April 2015

Held an exhibition of high-class printing paper airus
October 2015

Concluded a basic agreement with Nippon Paper Industries Co., Ltd., concerning businesses related to the corrugated medium and unglazed shipping sacks kraft paper and general unglazed kraft paper
January 2016

The chip silo restarted operation at the Shimada plant
October 2016

Shin-Tokai Paper Co., Ltd., and Nippon Tokai Industrial Paper Supply Co., Ltd., commenced full-scale operation
October 2016

Closed Shizuoka office
October 2016

Consolidated stocks by combining 10 shares into 1 share, changed the unit of sale and purchase
January 2017

The biomass boiler No. 12 at the Shimada plant of Shin-Tokai Paper Co., Ltd., commenced operation
June 2017

Closed Yokoi Plant
April 2018

Released 4 products under the new brand name of Fancy Paper, KAMI Lab., targeting Chinese market
January 2019

The gas engine generator at the Mishima plant commenced operation
Founder
Founder of Tokushu Paper Mfg. Co., Ltd.
Dr. Katsutaro Saeki
"Our founder, Dr. Katsutaro Saeki, built the foundation for our company here to respond to those needing his guidance. He tried to manufacture special paper using innovative technology at that time. (omitted) His dream and his passion were to domestically produce special paper that competes with Europe and the US. Once as an official and with a role in training and developing the Japanese paper industry, to be an entrepreneur must have been an extraordinary decision even as a leading researcher of papermaking techniques.
Introduction of "50-Year Memories"
written by the former president Kaoru Watanabe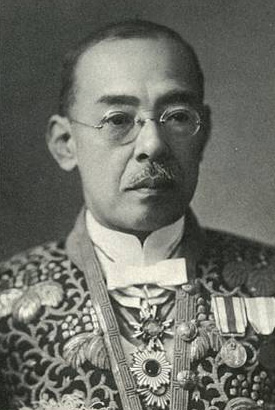 Founder of Tokai Pulp & Paper Co., Ltd.
Baron Kihachiro Okura
This 92 year-old man wants to tell you a story of decision-making from his many years of experience. "The most important thing to achieve nearly everything is trust. (omitted) Trust is not what pops up suddenly. It is gradually formulated through your daily work. Thus, recognize your responsibility in work and always do what you said. If you can make someone think you always keep your promises, you can gain his trust."
The final lecture while in life. At Okura Commercial High School (1928)