Household Products
Paper towel
"Towper" — for reliable quality and friendly, comfortable use. We have a large product lineup to meet a wide range of sanitary needs including restaurants, factories and hospitals.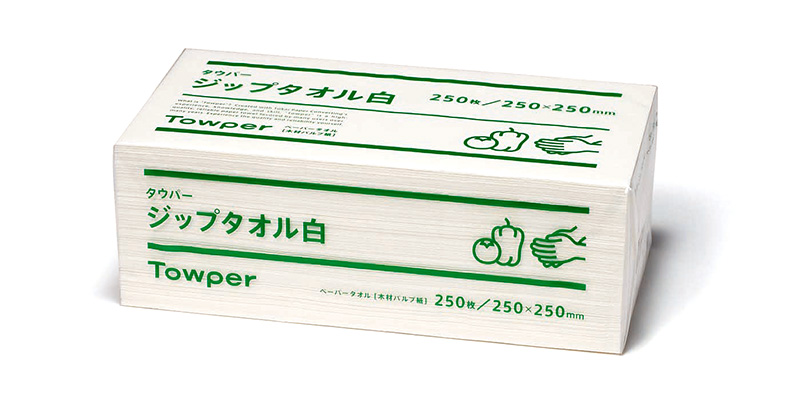 page for Food Material
We combine water absorbency, oil absorbency, and suppleness to maintain flavor in "Paper for Food Material" made from wood pulp materials. It can be used in sheet, roll, or pop-up form, according to one's needs.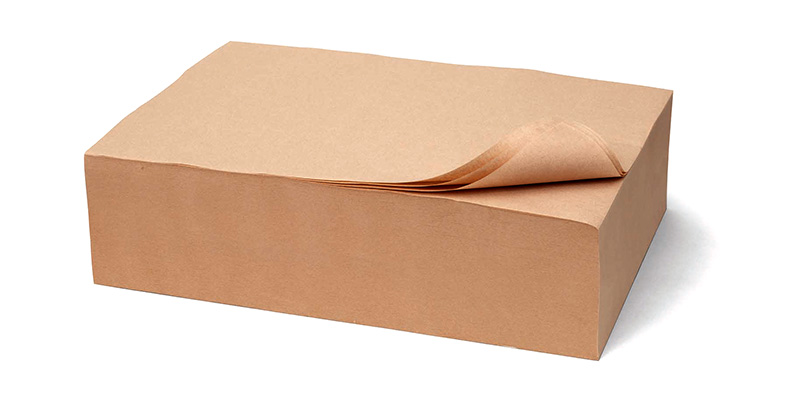 Paper wiper
Paper and non-woven cloth squeegees that have high oil and water absorbency are used in many sanitary environments.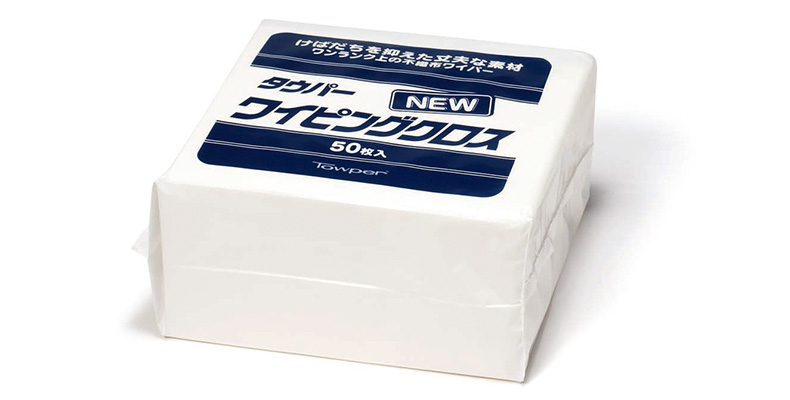 Gift
Used by many businesses as highly popular novelty items to promote business for various sales promotions, at bank teller windows, etc.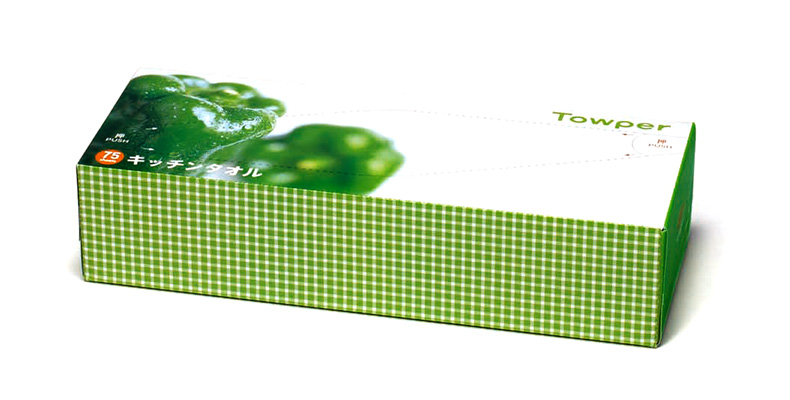 Laminate
In response to customer needs, we create highly functional and beautiful materials by using paper and paperboard as the main base materials in combination with a variety of other base materials.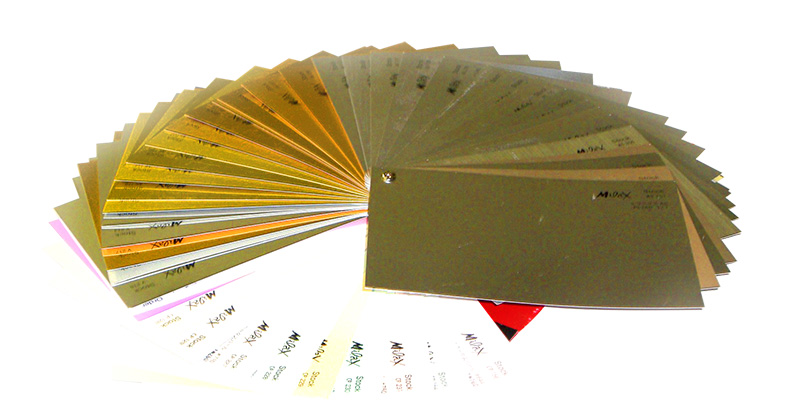 Toilet paper
Made from recycled paper that is friendly to the earth and nature and takes the environment into consideration. Delivers soft, comfortable use.