President's Message
Nurture the strengths to be an only-one company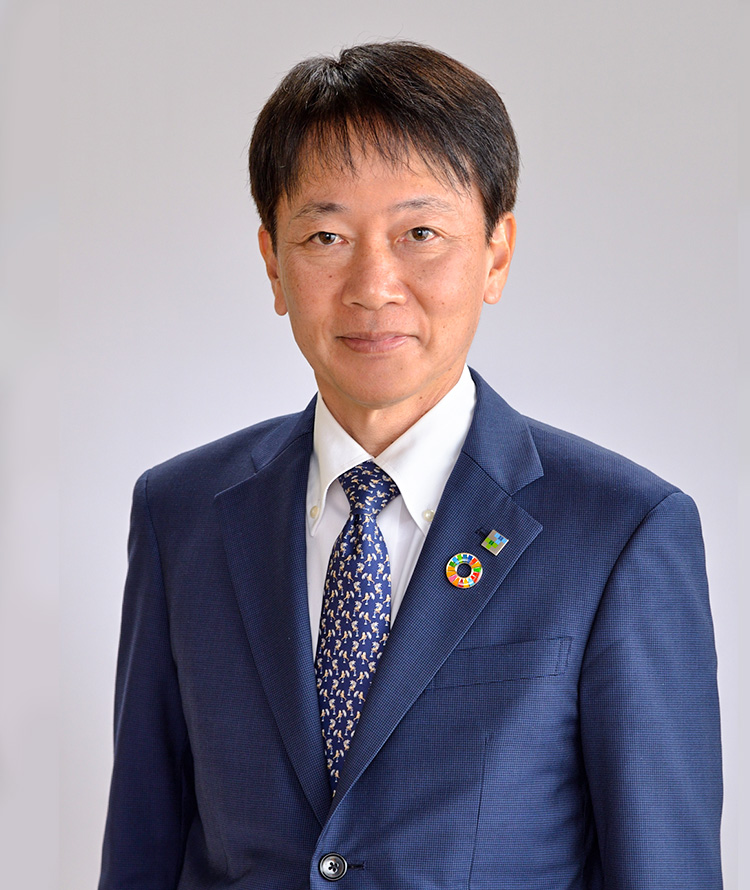 We celebrated our 10th anniversary of the foundation of Tokushu Tokai Holdings Co., Ltd. in 2007.
For the next 10 years, we aim to achieve sales of 120 billion yen and operating profit of 10 billion yen for the entire group. As a first step, we are promoting the fourth Medium-Term Management Plan (NEXT10), a three-year plan starting from fiscal 2017.
We have many strengths unique to a medium-sized manufacturer, including flexibility and timely decision making and the capability to respond to detailed customer needs in minor fields.
Under our business philosophy of contributing to society and the environment as a unique corporate group with presence," we will nurture these strengths and improve our competitiveness to be an only-one company that can contribute to stakeholders.
With the fourth plan focusing on the reinforcement of and innovation in the core businesses," we will strengthen our product competitiveness through cost reductions and more efficient production in each of the three business areas of special materials, industrial materials, and daily products to provide high quality products that can delight customers and respond to their needs.
Furthermore, in addition to the existing business models, we will actively work to develop our businesses in new markets including overseas.
We always consider the development of new products and technologies as our lifeline.
By promoting R&D and investments based on our theme "NaSFA *(Note 1)," which was named after our future-oriented technologies using the uppercase letters representing the technologies, we aim to develop only-one products and technologies.
Our logo mark "TT" is a combination of technology, which enabled the doctor of engineering Katsutaro Saeki to domestically produce import paper, and trust, which was always valued by Baron Kihachiro Okura, the founder of Tokai Pulp & Paper Co., Ltd.
Taking pride in this TT as our DNA, we are committed to making every effort to realize a prosperous society as a unique and technology-oriented company with presence to be trusted and recognized by everyone that "Tokushu Tokai Paper is a company of high technology and quality."
We appreciate your further guidance and support in the future.

Yuji Matsuda
(Note 1) "NaSFA" is the acronym of the following four development themes


Na :

New possibilities opened up by nano technology

(Nano technology)

S :

Global expansion using falsification prevention technology

(Security)

F :

Creation of new markets through fusion of technology

(Fusion)

A :

Challenge in developing new processing technology

(Art)
Tokushu Tokai Paper Group Quality Charter
Tokushu Tokai Paper Quality Policy